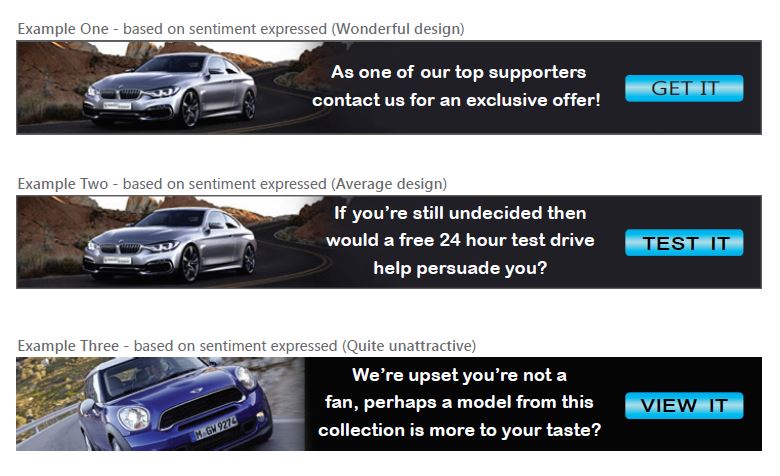 A common complaint of today's digital ads is their "creepiness".  People are targeted for reasons they don't know using data which they didn't explicitly consent to be used for advertising.  This results in chillingly effective ads but at the cost of user comfort.
Messages crafted from user opinion that has been shared with explicit advertising consent demonstrates respect between the brand and the user.  Hearing and responding to user opinion sets a new standard for all brands seeking to deepen their relationships with consumers through personalization.
Our Creatives Offer
Each ad we create directly addresses an opinion that has been shared.  This makes them more noticeable.
Once we have caught the user's attention we direct them to respond with compelling calls to action.
Combining personalisation and direct response messages together leads to better performing ads.